As a leading role in the global megatrend of scientific innovation, China has been creating a more and more open environment for scientific innovation, increasing the depth and breadth of academic cooperation, and building a community of innovation that benefits all. Such endeavors are making new contributions to the globalization and creating a community of shared future.

With the efforts of people from all walks of life, the first conference was successfully held and widely praised.
CSAMCS2021 Conference website: http://2021.csamcs.org/
This conference takes "bringing together global wisdom in scientific innovation to promote high-quality development" as the theme and focuses on cutting-edge research fields including Education Statistics, Medical Statistics, Environmental and Ecological Statistics, Quantum Computing, The Calculation of The People-oriented, Machine Learning. This conference aims to boost development of the Statistics, Applied Mathematics and Computing Sciences, build a sharing platform of academic resources, promote scientific innovation on the global scale, strengthen academic cooperation between China and the outside world. It also aims to encourage exchange of information on frontiers of research in different areas, connect the most advanced academic resources in China and the world, turn research results into industrial solutions, and bring together talents, technologies and capital to boost development.
Looking forward to your participation!

Full Paper Submission Date: August 8, 2022

Registration Deadline: Novermber 10, 2022

Full Paper Submission Date: Novermber 14, 2022

Conference Dates: Novermber 25-27, 2022
All accepted full papers will be published in SPIE - The International Society for Optical Engineering (ISSN: 0277-786X) and will be submitted to EI Compendex / Scopus for indexing.

CSAMCS 2021 丨EI Compendex 丨Scopus
Note: All submitted articles should report original, previously unpublished research results, experimental or theoretical. Articles submitted to the conference should meet these criteria and must not be under consideration for publication elsewhere. We firmly believe that ethical conduct is the most essential virtual of any academic. Hence any act of plagiarism is a totally unacceptable academic misconduct and cannot be tolerated.
Journal Recommended

Human-Centric Intelligent Systems (ISSN Online: 2667-1336)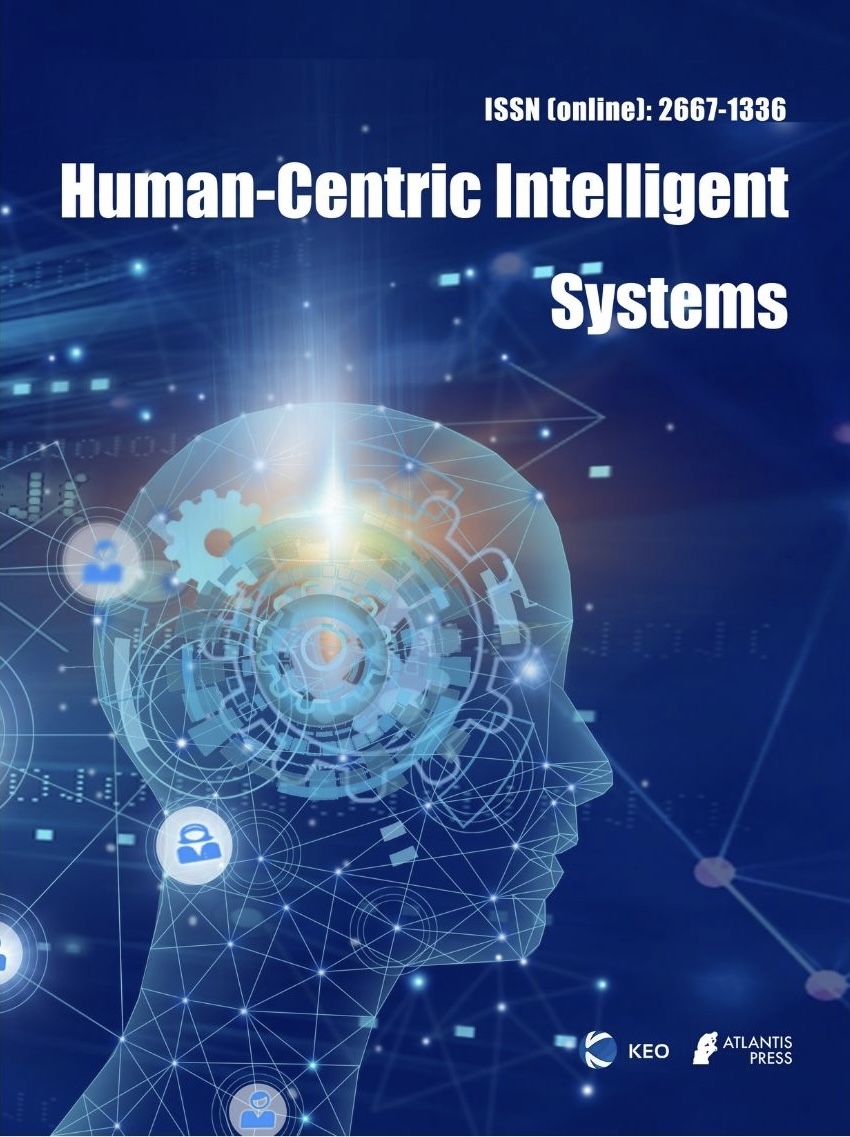 Human-Centric Intelligent Systems is an international, peer-reviewed journal which is owned by KEO (Henan) Education Technology Co. Ltd (KEO). Publishing services are provided by Springer Nature on behalf of KEO which owns the copyright to the journal. Peer review is under the responsibility of KEO. The journal is dedicated to disseminating the latest research findings on all theoretical and practical applications in human-centric intelligent systems, and to providing cutting-edge theoretical and algorithmic insights in human-centric computing and analytics. Welcome to submit your articles and the expanded version of conference papers to HCIS!
Journal Website: https://www.springer.com/journal/44230
Author Guidelines: https://www.springer.com/journal/44230/submission-guidelines
Submission Link: https://www.editorialmanager.com/hcin
Please contact Ms. Du if you have any questions. Email: ping.du@ais.cn Tel: +86-17719865132